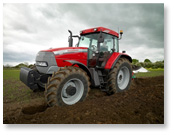 Welcome to Newtown Engineering.
Newtown Engineering Co. are Motor, Agriculture, Plant and Engineer specialists located in the beautiful Northumberland town of Rothbury.
We are dealers for a large number of companies that specialise in Agricultural machinery, such as McCormick Tractors, Gregoire Besson, Westmac machinery and Lely / Welger Balers, a full list of our suppliers can be found within the sales section of this website.
Not only does Newtown Engineering stock Agricultural and garden machinery from Mountfield and Stiga, also have a workshop, stores and a shop all on one premises, so we can supply all your needs!


The workshop at Newtown Engineering Co. can service and repair all makes of tractors and machinery, no job is too big or small! all our workshop staff are qualified to deal with any problems you may have. We can also undertake all types of welding and steel fabrication.


Our stores stock all the parts and accessories that you will need, eg, oils, filters, belts, bearings, lights, bulbs, wipers, engine parts and the list goes on!
We also supply wearing parts for all makes of ploughs, power harrows, cultivators, balers, mowers, tedders, forage harvesters.


Need some supplies? Our shop here at Newtown Engineering Co. stocks a wide variety of supplies, from work and outdoor clothing, e.g., tweed, wax and fleece jackets to animal pet foods, there will always be a member of staff on hand to help.
Thank you for visiting the Newtown Engineering Co. website and please visit again soon.
^top
---
Copyright © Newtown Engineering